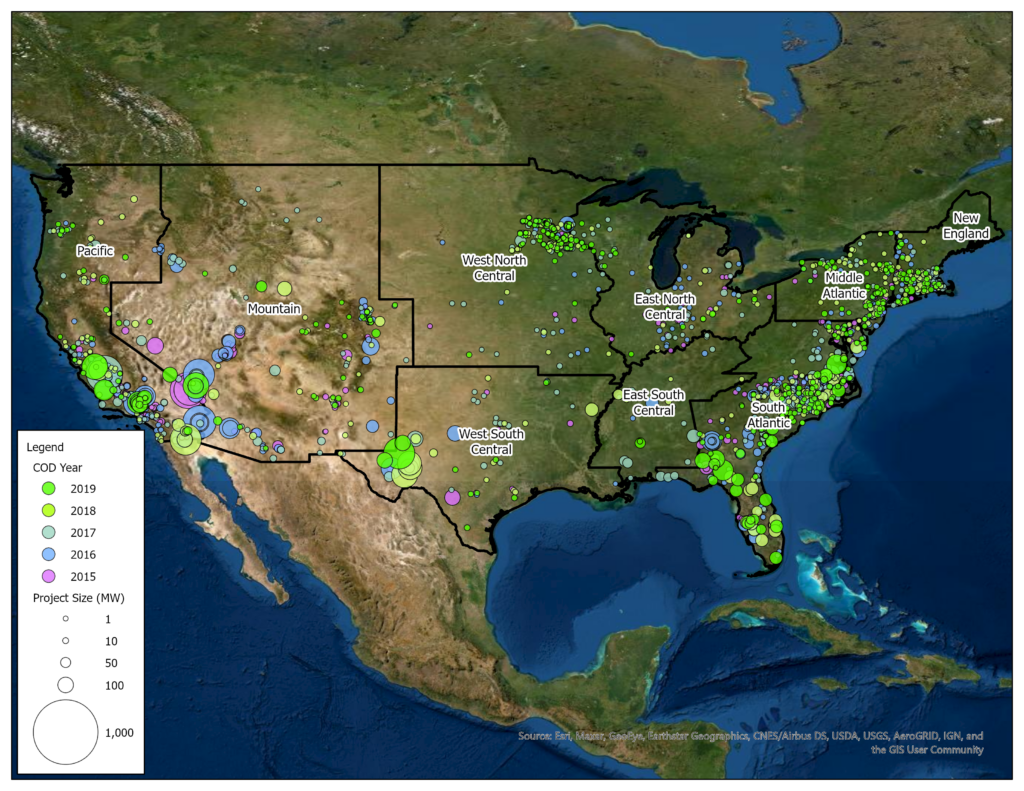 Large solar-plus-storage projects are spreading across the U.S. One key milestone is to obtain approvals to build and operate the projects. Regional differences, led by diverse land uses, wildlife habitats, and authorities reviewing and approving the sites make each project unique.
Did you know that the average project size, land use at projects and permitting regimes vary significantly between regions? Michaël Roberge recently did a presentation for an AWEA webinar on that topic.
With solar energy, it is important to get it right from the beginning as micro-siting can often be more complex. Developers are counting on a small number of parcels and it is crucial to conduct a detailed review of the land before moving forward with land rights (greenfield site) or the transaction (acquisition).